February marks the month in which we celebrate the history of our LGBT+ brothers and sisters. Like most marginalised communities, the struggles of those from the LGBT+ community are rarely talked of and their achievements are seldom celebrated. We've put together a list of 6 TV Shows and films you can stream to give you a flavour of just how far the community have come.
Airing on FX and streaming on BBC iPlayer and Netflix, POSE charts the life of a group of Queens, Mothers and their House Children who are in and around the 80's and 90's Ball Scene of New York. Accompanied by a brilliant soundtrack, POSE looks at issues of rejection, love and loss as it focuses on the stories of a number of different characters.
Pride is a 2014 British historical comedy-drama film based on a true story. The film depicts a group of lesbian and gay activists who raised money to help families affected by the British miners' strike in 1984, at the outset of what would become the Lesbians and Gays Support the Miners campaign.
Paris Is Burning is a 90s American documentary film directed by Jennie Livingston. Filmed in the 1980s, it chronicles the ball culture of New York City and the African American, Latino, gay, and transgender communities involved in it. Critics consider the film to be an invaluable documentary of the end of the "Golden Age" of New York City drag balls, and a thoughtful exploration of race, class, gender, and sexuality in America.
Starring Denzel Washington and Tom Hanks, Philadelphia follows the story of a promising lawyer who try to take a legal case against his own firm. It was one of the first mainstream Hollywood films to acknowledge HIV/AIDS, homosexuality, and homophobia. The epic soundtrack to this movie features songs from the likes of Bruce Springsteen and Neil Young
Milk is a 2008 American biographical film based on the life of gay rights activist and politician Harvey Milk. Milk was the first openly gay person to be elected to public office in California, as a member of the San Francisco Board of Supervisors. The film stars Sean Penn as Harvey Milk and Josh Brolin as Dan White, a city supervisor, and Victor Garber as San Francisco Mayor George Moscone.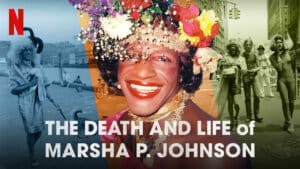 The Death and Life of Marsha P. Johnson is a 2017 American documentary film which chronicles Marsha P. Johnson and Sylvia Rivera. Johnson and Rivera were prominent figures in gay liberation and transgender rights movement in New York City from the 60s to the 90s and co-founders of Street Transvestite Action Revolutionaries. The film centres on activist Victoria Cruz's investigation into Johnson's death in 1992, which was initially ruled a suicide by police despite suspicious circumstances. The production premiered in the documentary competition section at the Tribeca Film Festival in April 2017. In June 2017, Netflix acquired worldwide rights to the film.
If you or someone you know has been the target of or experienced a hate crime because of their sexuality or gender identity and would like more support, click here.